Specialty property auctions throughout Central Queensland
Upcoming
Property Auctions
AUCTION ROOMS
467 Alice Street, Maryborough Queensland
Licence No. 3928289 AVAA Certified Practicing Auctioneer No. 395





COMING SOON
18 hectares of prime
Mary River land
More info soon

Business for Sale
Maryborough, Queensland 4655
Established successful business, WIWO.
Established successful local business in a prime retail area, Maryborough CBD, low maintenance and easy to run, fully stocked and ready for a new owner to make their mark.
More details here soon, or call today.
To inspect at a time that suits you, call Craig Winter on 0405 003 837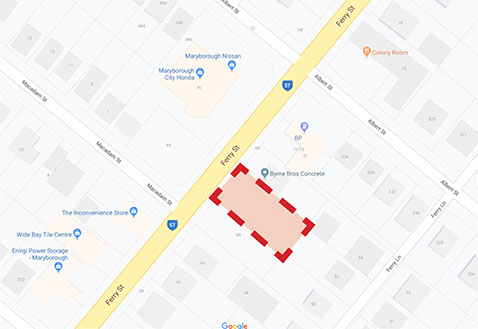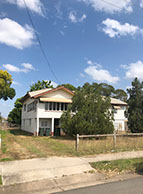 AUCTION
67 Ferry Street, Maryborough
10am Saturday 16th November
OPEN TO OFFERS PRIOR TO AUCTION
RENOVATE or REDEVELOP?
Fantastic commercial opportunity!
Centrally located on one of Maryborough's busiest streets, within an established commercial destination, this home sits on 1012m2 and would renovate into a great home or redevelop into a viable commercial site.
Currently zoned Specialised Centre.
2bed/2sleepout, 2 bath, granny flat, double l/up garage
To inspect at a time that suits you, call Craig Winter on 0405 003 837
AUCTION
10am Saturday 15th February
170 Sussex St, Maryborough
OPEN TO OFFERS PRIOR TO AUCTION
Large 2040m2 block with two huge sheds, one for working, one for boats/trailers etc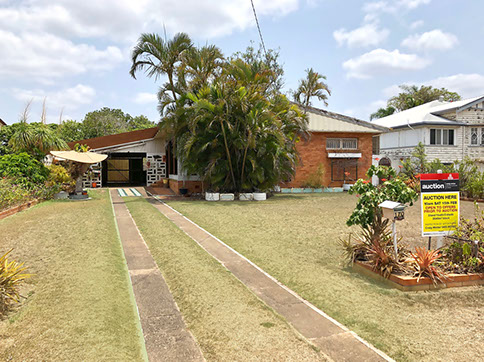 Centrally located close to hospital, schools, shops and major transport routes, this classic 70s brick design features a large living area with huge glass sliding doors to the patio and some unique features that a new owner will really appreciate.
3 bed, 1 bath, huge 2040m2 block, two huge sheds, large carport and more
To inspect at a time that suits you, call Craig Winter on 0405 003 837
Great investment or first home
Winter Auctions is a family owned business, providing auction services for real estate as well as chattels and clearances within the Fraser Coast and Central Queensland regions.
We auction both residential and commercial properties as deceased estates, repossession, liquidations with extensive online and mainstream marketing.
We never list hundreds of properties, and that means we can offer genuine personal service to get you the highest price possible, within your deadline.
Call us today for an appointment to discuss your needs, and the best way to achieve them.
Downsizing? Talk to us about your home sale, but also about your household effects and furniture. We auction over 1,000 items every month for our clients.
We specialise in the discreet and efficient management of deceased estates from the cataloguing and sale of effects, the retention of personal documents and family photos, the cleaning, gardening and preparation of the home for sale, and the final sale.
We can manage the entire process, to make it as easy for you and your family as possible.
General house auction conditions of sale
• All prospective bidders are required to register their name and address with the auctioneer prior to bidding. Satisfactory evidence of identity must be provided. All registered bidders will be issued with a numbered bidder's card. No bid will be accepted from any unregistered bidder.
• The highest approved and acknowledged bidder shall purchase subject to reserve and bidders are responsible for the recognition of their alleged bids.
• Where in respect of any lot to be offered for sale Transmission by Death in favour of the Vendor has not been registered on the relative title by the Registrar of Titles as at the date hereof, such sale is conditional upon such transmission.
• Terms shall be strictly cash and the purchaser shall pay an immediate deposit of 5% of the purchase price and contract to pay the balance of the purchase price within 42 days (or 30 days if specified by the auctioneer) from the date hereof, except that in any sale which is subject to the registration of transmission by death in favour of the vendor, such balance of the purchase price shall be paid within 30 days following notification in writing by the vendor to the purchaser of the registration of such transmission by death or within 42 days from the date hereof whichever is the later.
• The auctioneer shall determine any dispute absolutely and his decision shall be final and binding. He may resubmit any lot at his discretion to resolve any error, dispute or default.
• No bidder shall advance less than the sum named by the auctioneer.
• No bid shall be retracted and the auctioneer may refuse any bid.
• The vendor reserves the right to bid in person or by his auctioneer as often as he shall think fit and may withdraw the property at any time during the sale, within the bounds of the law of Queensland.
• The vendor and the purchaser shall execute a contract prepared by the vendor on the form of contract adopted by the Real Estate Institute of Queensland including such special conditions as may be applicable in accordance with these conditions of sale.
• The auctioneer is not responsible for the correct description, authenticity of, or any fault or defect in any lot and makes no warranty whatever.
• The highest bidder for a passed in lot has the exclusive right to negotiate until the end of the auction or any other time specified by the auctioneer.
• Time is of the essence in regard to these conditions.
• No waiver of these conditions will be valid unless in writing by the Auctioneer.
• If GST is payable in respect of the supply of real property:
The seller is registered for GST purposes. GST is payable on the supply of the property that is to be auctioned. Bids must be made and will only be accepted as GST-inclusive bids.
• If GST is not payable in respect of the supply of real property:
GST is not payable on the supply of the property that is to be auctioned.
N.B. Bidders are requested to position themselves in reasonable manner and to bid distinctly. They may interrupt at any time with any reasonable question.
All rights reserved Copyright © 2019 WINTER AUCTIONS